Welcome to Consentino!
Dear Charger Nation,
Over the past several years the Consentino community has embraced change and has seen significant improvement in not only the educational experience of students but also the social-emotional support and enrichment opportunities available. We are thrilled to continue that work and push the envelope even further to build the learning. community our students and families deserve!
Our experienced and dedicated staff is committed to ensuring that all students are provided with the support and encouragement needed to reach their full potential while partnering with our families to build strong and collaborative home/school partnerships.
As a community, we have much to be proud of and a lot to be excited for. This school year in particular will be especially interesting as begin construction on an all NEW Consentino Middle School this winter. We have greatly appreciated the feedback of our community so far and we will continue to ask for that feedback right up until we open the doors of our new home.
We are thankful that you continue to put our trust in our community to educate your students and for partnering with us to unlock that potential.
If you ever have any questions or concerns, please know that we are only a call or email away. Our Leadership Team prides ourselves in our responsiveness to families, so please, do not hesitate. The email addresses for every staff member of Consentino can be found by navigating to the "About Us" tab and selecting "Our Team".
As always, I thank you for your support and partnership. We can't wait to see what the 2023-2024 Academic Year has in store!
Take care!
Rich
Richard J. Poor, Ed.D.
Principal
Consentino Middle School Leadership Team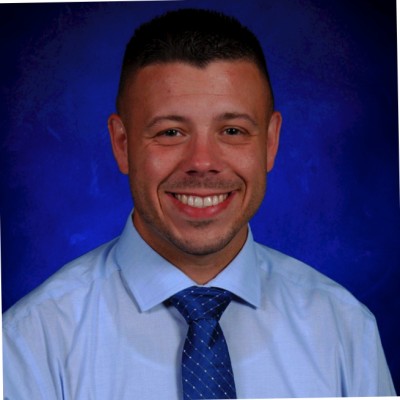 Dr. Richard Poor, Principal
Born and raised in Haverhill, Richard is a graduate of Haverhill High School and United States Army veteran. Following military service, he earned a Bachelor of Arts Degree from Framingham State University before working as an ESP at J.G. Whittier Middle School in Haverhill. After finishing his Masters Degree Richard worked at Mystic Valley Regional Charter School in Malden before teaching middle school social studies at the UP Academy Leonard Middle School in Lawrence, MA for several years. Richard returned to Haverhill in 2017 as Consentino's Assistant Principal. In 2020, long-time Principal John Mele and Richard swapped roles, with Richard becoming Principal for the 2020-2021 School Year.
Richard holds a Bachelor of Arts Degree in History from Framingham State University, a Master of Education Degree in Secondary Education from Endicott College, a Certificate of Advanced Graduate Studies in School Leadership from American International College, and a Doctor of Education Degree in Leadership in Schooling from the University of Massachusetts Lowell. Richard's dissertation research focused on the successful implementation of positive behavior systems in urban middle schools.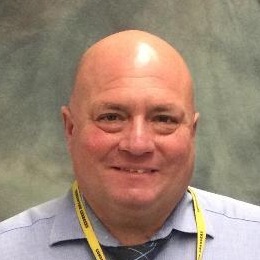 John Mele, Assistant Principal
A resident of Haverhill for more than 30 years, John came to Haverhill first as an Assistant Principal at the Tilton School before coming to Consentino as an Assistant Principal. Following service as Assistant Principal, John served as Principal of Consentino for six years before stepping back into the Assistant Principal role.
John came to Haverhill Public Schools after serving as an Assistant Principal in Leominster, previous to which he taught middle school English in Lawrence for more than a decade. An avid sports fan, John never misses a game and can often be seen giving passionate pep talks to our Charger athletes from the sidelines. A proud member of the Haverhill community, both of John's adult daughters are graduates of Haverhill High School.
John holds a Bachelor of Arts Degree in English Education from Merrimack College and a Master of Arts Degree in Curriculum and Instruction with a Concentration in English Learner Education from the University of Massachusetts Lowell.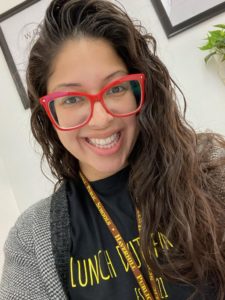 Amy Maldonado, Assistant Principal
Born and raised in Lawrence, Massachusetts, Amy joined the Consentino team as an Assistant Principal for the 2021-2022 School Year.
Prior to her tenure at Consentino, Amy spent nearly a decade teaching in the Lawrence Public Schools as an English Language Development Teacher at both the elementary and middle school levels. Amy brings a wealth of experience to the team in working in urban turnaround environments which rely heavily on strong operational systems, strong tier 1 instructional strategies, and systemic family and student engagement.
Amy holds a Bachelor of Arts Degree in Liberal Arts and English from the University of Massachusetts Lowell and a Master of Education Degree in TESOL, ESL, and Bilingual Education from Lesley University.