Consentino 6th grade students Joe Bednarek, Dehkontee Cooper, and Richard Tayag were honored on May 3, 2019 in a ceremony at Northern Essex Community College for their entries to the Peace Poetry Contest. In addition to their excellent writing skills, all three students did a fantastic job reading their poems to the audience at the ceremony. Great job Chargers, we're proud of you!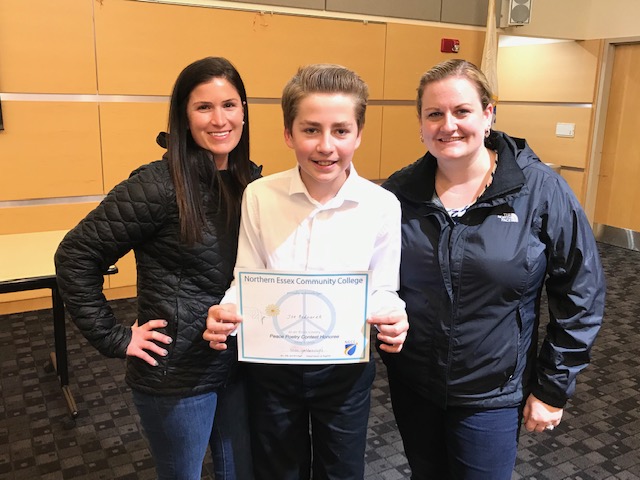 Joe with 6th grade ELA teachers Ms. Chastney (left) and Ms. Hoffman (right) at the                                       May 3rd ceremony at NECC.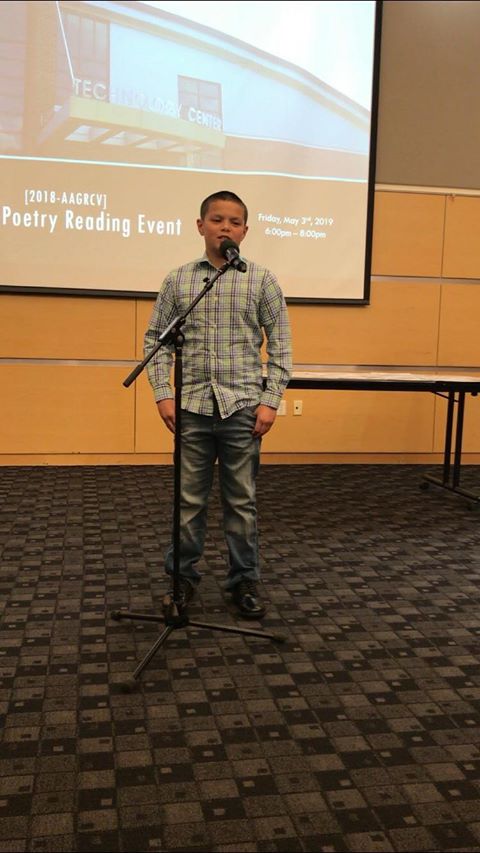 Richard Tayag presenting his poem to the audience.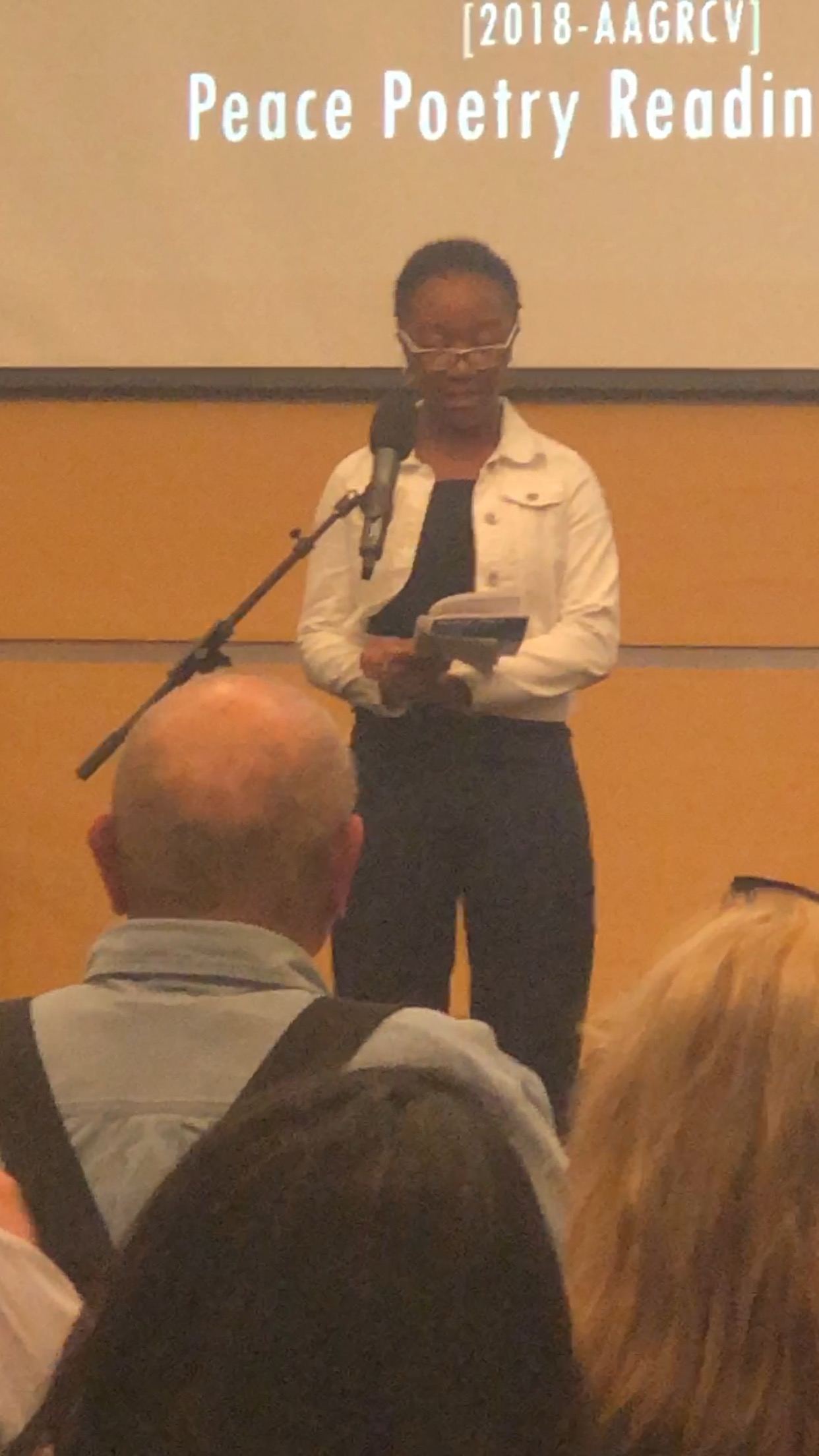 Dehkontee sharing her poem with the audience at the ceremony