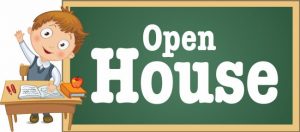 Our 2018-2019 Open House for all grades is scheduled for Monday, August 27th from 5-6:30pm.
Regarding supplies this year, we don't want any family to have to buy something that isn't necessary. Therefore, we just ask that your child have general school supplies including notebooks, pens, pencils, and a backpack. At the Open House, feel free to speak with teachers regarding any specific needs for their classes.
Please do not purchase a lock. Students will be given a school lock at the beginning of the year free of charge ($5 if lost or broken). Personal locks are not allowed at Consentino.
Group/Homeroom lists will be posted on the front door the week prior to the start of school.
We look forward to seeing you all soon!
-The ABC Team